Local Spotlight: United Way of Rhode Island

There's no reason needed to volunteer other than the want to give back. That's why the United Way of Rhode Island was created. With a wide selection of programs for individuals of all ages, the United Way of Rhode Island makes it easier than ever to help others.
Keep reading to learn more!
About United Way of Rhode Island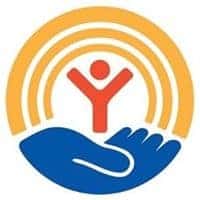 The United Way of Rhode Island dates back nearly 100 years. Founded in 1926, originally named the Providence Community Fund (PCF), over $480,000 was raised in only one week. In the 1940s the PCF partnered with several other local fundraising organizations to help as much as possible during WWII.
Over the next several decades United Way of Rhode Island continued to grow all while maintaining their purpose of changing lives while also building the community. This is achieved with their five core values:
Integrity: maintain the highest standards of accountability, particularly when it comes to funds and fairness
Impact: work to make a difference in the lives they touch
Engagement: create strong and trusting relationships in and out of the community
Inclusiveness: treat everyone the same
Catalytic Leadership: build leadership with the intention of building the community
Overall, the United Way of Rhode Island has a mission of helping everyone and anyone who needs assistance, no matter what.
In their own words, "Because 90,000 households in Rhode Island are struggling to meet basic needs, we help families with the essentials.
We believe not only in helping people through an immediate crisis, but also in funding programs that help people develop the tools they need to provide for themselves and their families. And we provide one place for everyone to call when they need help."
United Way of Rhode Island Programs
Throughout the year the United Way of Rhode Island hosts several events all with the vision of helping children love learning and helping train adults for careers. One program that the United Way of Rhode Island hosts annually is the Volunteer Income Tax Assistance (VITA) program.
This program allows you to get your taxes filed for free while IRS-trained and certified volunteers help with questions along the way. All across Rhode Island you'll find dozens of VITA locations sponsored by Citizens Bank.
Involvement Opportunities
The United Way of Rhode Island makes it easy for individuals to get involved by offering a variety of ways you can contribute. Some of the most popular ways to take action involve giving, advocating, and volunteering.
Give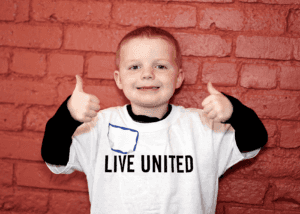 Everyone needs a little help every now and then. That's why the United Way of Rhode Island makes giving as easy as possible. You can provide your secure donation online where you can even schedule donations on your time. Plus, with no overhead, every penny you give goes right to the community.
Advocate
Word of mouth is still one of the best ways to spread the word. When you choose to advocate on behalf of the United Way of Rhode Island you'll be raising awareness of legislative issues that are the top concern for Rhode Islanders.
Volunteer
Donating your time is a fun way to help others in your area. Several events occur throughout the year that you're encouraged to help out with. In addition to their reoccurring events throughout the months, the United Way of Rhode Island also has several smaller projects.
To learn more about these volunteer opportunities, stop by their Facebook page.
Get Involved Today
The United Way of Rhode Island makes it fun and easy to help those in your community. With plenty of volunteering opportunities you'll find there's no better time than the present to give back. Get involved with the United Way of Rhode Island today!