Local Spotlight: Girls Rock! Rhode Island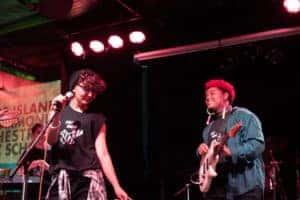 Rock on, Rhode Island! Since 2009, Girls Rock! Rhode Island has used music creation and critical thinking to empower girls, women, trans, and gender non-conforming individuals. Using music as a force for change, Girls Rock! Rhode Island has made a difference right here in the Ocean State.
We're shining a light on the work and mission of this incredible organization.
Using Music as a Force for Change
Music unites. Music mobilizes. Music invigorates. It helps connect individual expression to thoughts, emotions, and actions. Creating music as a band not only requires collaboration, but also respect, individual effort, and skill building. Girls Rock! uses music to empower individuals and create positive change for society.
The organization encourages analysis of systems of oppression such as racism, classism, and heterosexism, particularly as they appear in the media and popular culture. Creating meaningful dialogue helps all students act against these systems.
Girls and women deserve a place where they can create a strong sense of identity and self in this ever-changing world. Girls Rock! Rhode Island is committed to expanding traditional conceptions about gender, with girls, women, trans-identified, and gender-variant individuals welcome.
Becoming a Camper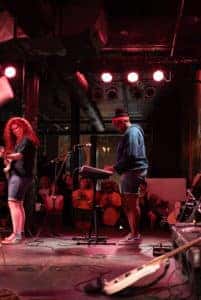 Girls Rock Camp is a one-week camp offered to youth ages 10-17, where campers will have the opportunity to learn guitar, bass, drums, vocals, and other instruments. Campers will form a band, write a song, and perform at the final Showcase for other campers, friends, family, and fans.
Adult Rock Camp is a weekend day camp in Providence that provides an opportunity for individuals to spend a weekend playing music together. This intensive three-day music and mentoring program brings together people from different walks of life for a weekend of lessons, songwriting, and workshops. No prior musical knowledge is required!
Rock Out All Year Long
While joining one of the camps is a great way to experience what Girls Rock! Rhode Island is all about, these camps, of course, only last for a short period of time. However, you can rock out all year long with group lessons. Group lessons are taught in Providence in the winter, spring, and fall, for vocals, guitar, bass, keyboard, drums, and ukulele.
Need to borrow a certain piece of gear? The Gear Loan program lets campers and volunteer's use music gear throughout the year with a small deposit, providing access to all.
Music Matters and You Do, Too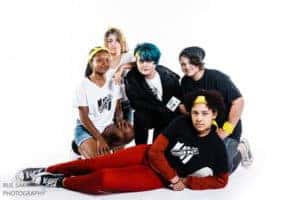 This is Girls Rock! Rhode Island's 10-year anniversary and they're thrilled to continue working towards serving many more in the community!