Local Spotlight: Audubon Society of Rhode Island
For over a century, the Audubon Society of Rhode Island has strived to protect birds, wildlife, and their habitat through conservation and education here in the Ocean State. Through advocacy, educational programs, and conservation efforts, they've been able to do that.
New 21st century challenges make the Audubon Society of Rhode Island all the more important. Let's take a closer look at how they've approached these challenges and how you can get involved.
An Important Part of Rhode Island Since 1897
A small group of Rhode Island citizens formed the Audubon Society of Rhode Island way back in 1897. Their goal was to prevent the destruction of wild birds for the commercial use of plumage of their feathers. Today, as one of the largest private landowners in the state, Audubon manages and maintains a 9,500-acre refuge system, which includes almost 30 miles of trails for public use.
The organization also teaches about 15,000 schoolchildren each year, both at schools and at Audubon sites. The Nature Center and Aquarium hosts many students, with thousands of visitors stopping by each year and modern exhibits helping those of all ages learn about the state, its lands, and its wildlife.
Educating the Future Leaders of Tomorrow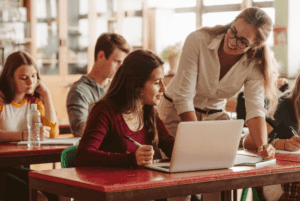 Audubon educators are able to provide hands-on science program in classrooms, in wildlife refuges, and at the Nature Center and Aquarium located in Bristol.
Programs include:
Nature stories: A story, activities, and a live animal educate kids. Topics include hawks, owls, insects, snakes, and turtles.
Life science programs: These one-hour classroom programs are designed to support science curriculum standards with hands-on demonstrations and live animal presentations.
Inflatable whale and raptor encounters: Students will understand the true, actual sizes of animals with a 65-foot life-size inflatable fin whale and other demonstrations.
Become an Audubon Member
The strong membership base allows Audubon to be a leader when it comes to education, conservation, and advocacy for the people of Rhode Island. With the help of supporters, they've been able to work to protect the state's environment for present and future enjoyment.
Audubon members play an important role in protecting the wildlife and environment here in Rhode Island. As a member, you'll receive free admission to the Audubon Nature Center and Aquarium, plus discounts on programs.
Donations are also accepted for wildlife refuges, programs, and environmental advocacy. Consider becoming a member or donating to the organization that cares about the state's environment and its future.
Audubon: Blazing Trails
The Audubon Society of Rhode Island has accomplished great things over the years. They've maintained wildlife refuges for our enjoyment, helped create key legislation through advocacy, and continue to teach future leaders with classroom programs and events.
Consider volunteering your time to the Audubon Society of Rhode Island or become a member today!