Best Doggy Daycares near Southern Rhode Island

When embarking on a road trip or leaving the house every day for work, what do you do with man's best friend? Crate train and hope for the best? Load up dog-friendly videos for your canine to catch up on? Better options exist for the love of your life. Schedule a visit to a doggy daycare facility near Southern Rhode Island where you can board your dog.
Creature Comforts Animal Inn LLC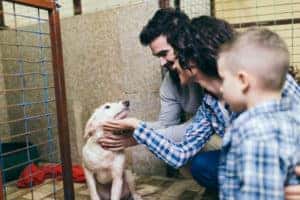 Pets need TLC when they are far from home, and Creature Comforts Animal Inn will give your pooch that comfort seven days a week. Owners Fred and Kim Muller channel their love of animals toward caring for your pup. First-aid certified staff members know pet CPR and possess plenty of experience with dogs and many other beloved pets.
Your dog will play in the spacious indoor/outdoor dog runs five times a day! Vets highly recommend this doggy daycare, and the owners live on the premises and can stay with your dog from dawn to dusk. Visit their Facebook page to see how to schedule a tour!
Delmyra Country Club for Dogs & Cats
Established in 1958, the Delmyra Country Club for Dogs & Cats provides a home away from home for your furry friend. Owners Scott and Ruth Gordon invite your pets to visit, and you can tour the kennel and daycare beforehand to see your dog's vacation destination.
Their facility houses 60 roomy suites for pups with radiant heated floors and central air conditioning. Enclosed areas for exercise mean your pet stays active and entertained. Comfy bedding and relaxing music lull your pet into slumber at night or for an afternoon snooze. Staff members update daily reports to ensure your pet is treated with love. Email their facility for more information.
The Gnarly Dog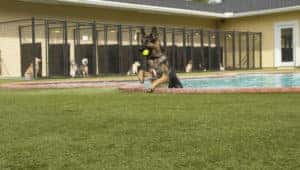 Trust owner Jaclyn Beauregard to know what's best for your very own gnarly friend. Since 2013, the Animal and Veterinary Sciences graduate keeps dogs active and happy at her doggy daycare. She understands that dogs need to be social with other dogs to feed their pack animal instincts. Staff members separate small pups and larger dogs into two different areas so that no hound ends up in the doghouse.
For your dog's convenience, Gnarly Dog provides food bowls and water buckets. No reservations required to drop off your dog for the day if they register with the daycare prior to the date. Check out their Instagram page for happy dog pics!
Drop Off Your Dog at the Best Places to Board Your Dog in Southern Rhode Island
These three doggy daycares get your dogs moving and give them the TLC they need when you embark on a getaway. If your dog doesn't want to stay home alone, do doggy drop-off at the best places to board your dog in Southern Rhode Island.