What kind of technology is inside the VW Passat?
2018 Volkswagen Passat Convenience and Safety Features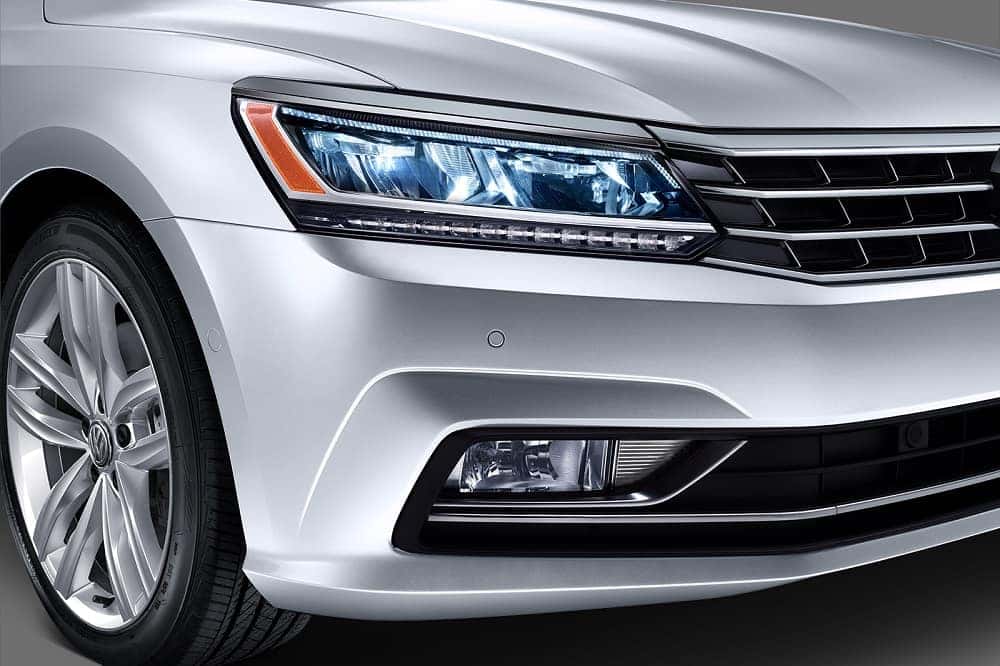 The classic Volkswagen Passat is sharply designed inside and out. Not only does it make drivers feel confident behind the wheel, it also makes them feel safe and comfortable. We will be going over the 2018 Volkswagen Passat convenience and safety features to show you this. Let's get started. 
Comfort Amenities 
The Passat is packed with features, but we're going to tell you about the ones that may surprise you. First, we can start with a nice feature like the automatic headlights with Coming/Leaving Home feature for a nice touch of charm and convenience. The Passat also comes with a 5-inch touchscreen sound system with MP3/WMA-compatible CD player, AM/FM radio, and SD memory card reader. Drivers can also rest easy with an extra set of eyes in the rear view camera system. This helps with exiting as well as parking. If you need an extra perspective while parallel parking, the Passat has the technology for you. 
Driver Protection Technology 
We know that drivers like to be protected inside their vehicle and that is why we will be talking about several of the Passat's safety features. The 2018 Volkswagen Passat comes standard with Electronic Stability Control (ESC), Anti-Slip Regulation (ASR), an automatic locking feature that locks doors when the vehicle reaches 8 mph, and a Tire Pressure Monitoring System (TPMS). All of these features are inside the Passat to give you a better driving experience and more peace of mind. 
After looking at the 2018 Volkswagen Passat convenience and safety features, you can see what this vehicle has to offer drivers. If you would like to learn more about the 2018 Volkswagen Passat or any of our other Volkswagen models, check out our online inventory and schedule a test drive with us at Speedcraft Volkswagen today.