2019 Volkswagen Passat Review

The sporty and fun-to-drive 2019 Volkswagen Passat is a midsize sedan with plenty of personality. Warwick, Providence, and Coventry drivers can get a feel for this car's personality by visiting us here at Speedcraft Volkswagen.
In this extensive vehicle review, we're taking a closer look at the turbocharged engine found under the hood, exploring the interior amenities, and explaining the key safety features you'll have access to.
Volkswagen Passat Performance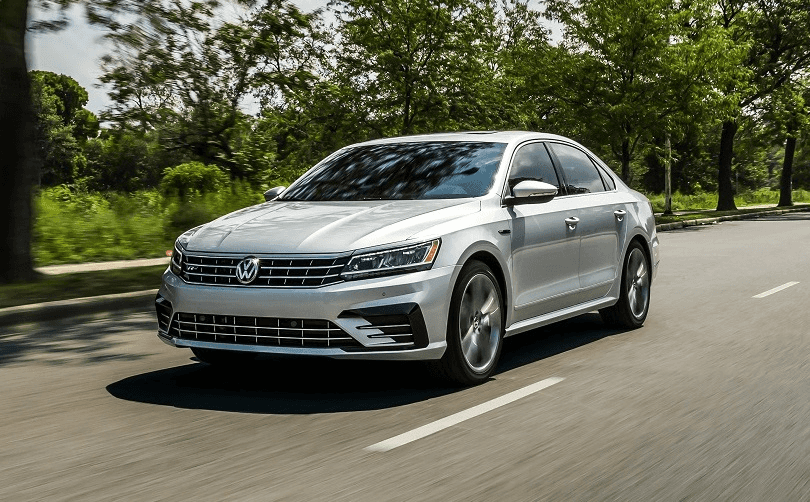 Driving never feels boring when you have a turbocharged engine under the hood, particularly when it's the turbocharged engine found under the hood of the Volkswagen Passat. With this turbocharged 2.0-liter engine, you'll be driving a car that can get up to 174 horsepower while delivering 184 lb-ft of torque.
This car may be powerful, but it's also efficient. It receives an EPA-estimated 25 MPG city/36 MPG highway1, so if you're out on a long road trip on the highway, stops will be few and far between. The engine is mated to a 6-speed automatic transmission, and when the 2019 VW Passat is in Sport mode, it will feel more athletic when you're going through the gears.
Want to take more control of shifts? The available paddle shifters, right near your fingers on the steering wheel, let you shift without having to take your hands off the wheel.
VW Passat Interior Features
The streamlined cabin design and spacious seats help you feel at home immediately. When winter weather sets in, the heated front seats will provide warmth for those oh-so-cold mornings and chilly nights. Dual-zone automatic climate control is a nice feature to have, too, allowing you to set a separate temperature from the passenger sitting just inches away from you. You'll never have to compromise again.

With over three feet of rear legroom, those seated in the back have plenty of space to stretch out and be completely satisfied. As for the trunk, with nearly 16 cu. ft. of cargo space, there's plenty of room for luggage, hiking gear, and the groceries, too.
With a standard 6.3-inch touchscreen, along with Apple CarPlay™ and Android Auto™ functionality, your car can be an entertainment hub, too. When your phone is connected to the touchscreen, it's easy to choose a new song or interact with your favorite apps.
VW Safety Features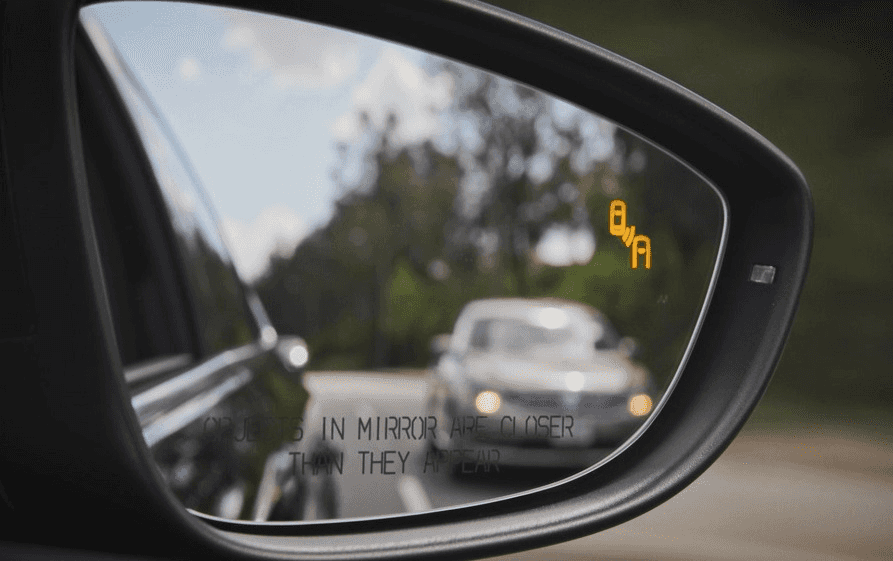 The roads can be hard to predict sometimes. You may think everything is fine, and then out of nowhere, another car starts to swerve, the roads get icy, or you find yourself slamming on the brakes to avoid a pedestrian. With the passive and active safety features found in this vehicle, you'll always be prepared.
Standard is the Automatic Post-Collision Braking System, which can apply the brakes when a collision has been detected, reducing the possibility of additional damage or a second collision.
Blind Spot Monitor is another standard feature. Using radar sensors at the rear of the car, the VW Passat will let you know when another car is in your blind spot, so you're able to make a quick adjustment and change lanes only when it's safe to do so.
Ready to Drive Your Next Car? Pick the VW Passat
The 2019 Volkswagen Passat, a popular car in the Speedcraft Volkswagen inventory, is fun to drive, delivers standout interior amenities, and carries safety features designed to keep you safe.
When you're in the market for that next sedan in Warwick, Providence, and Coventry, we invite you to stop by our dealership to test drive the latest edition of the 2019 VW Passat.