Volkswagen Tiguan Research

It's the compact SUV meant for the active lifestyle. It's the Volkswagen Tiguan, and it's available here at Speedcraft Volkswagen. Since Volkswagen has jumped into the SUV game in recent years, they've been focused on crafting driver-friendly cars meant for busy Warwick, Providence, and Coventry families.
However, even if a relaxing day is ahead, the VW Tiguan can still be the perfect car to get from point A to point B in style. Our team has put together some research, providing detailed information about what this car has to offer. Find it all here on this page.
2020 Volkswagen Tiguan Interior
Volkswagen Tiguan Reviews
Thinking about driving away in the Volkswagen Tiguan? You'll want to take a look at a vehicle review first. This review will give you a summary of some of the key vehicle attributes. We'll cover information ranging from performance specs to interior amenities, from safety to seating.
Volkswagen Tiguan Comparisons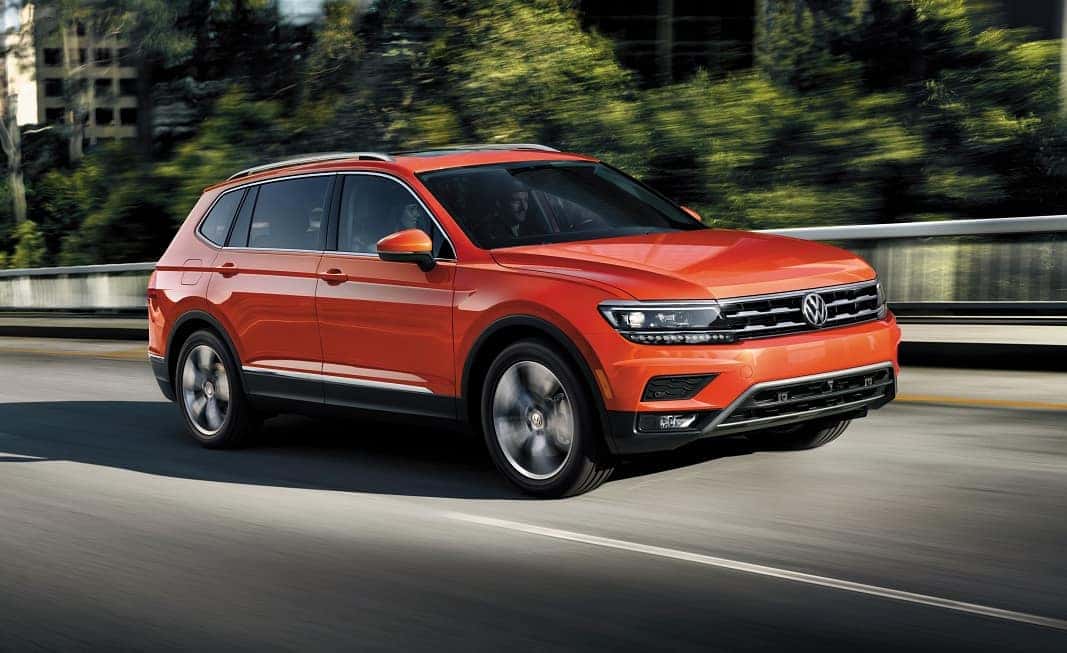 We know that as you're going through the research process, that there are a few different cars you may come across. You may even take some test drives at other dealerships. If you're debating between a few vehicles, it should be easy to determine which one is the right fit for you. Our comparisons will be placed side-by-side, so you're able to make an informed decision.
2020 Volkswagen Tiguan vs Honda HR-V
2020 Volkswagen Tiguan vs Subaru Forester
2020 Volkswagen Tiguan vs Toyota RAV4
2018 Volkswagen Tiguan vs Volkswagen Atlas
Trim Levels
Okay, you've decided that the Volkswagen Tiguan is the right car for you. Now, which one will you drive? There are different trim levels available which allow you to customize the standard or available amenities found in the VW Tiguan. Each one, from the entry-level edition to the top-of-the-line option, is accommodating, though.
2020 Volkswagen Tiguan Trim Levels
2019 Volkswagen Tiguan Trim Levels
Maintenance Schedules
Taking care of regularly scheduled maintenance is important. It's the best way to protect the important investment you've made in a car, and we'll be sure to let you know when to stop in for service.
Volkswagen Tiguan Safety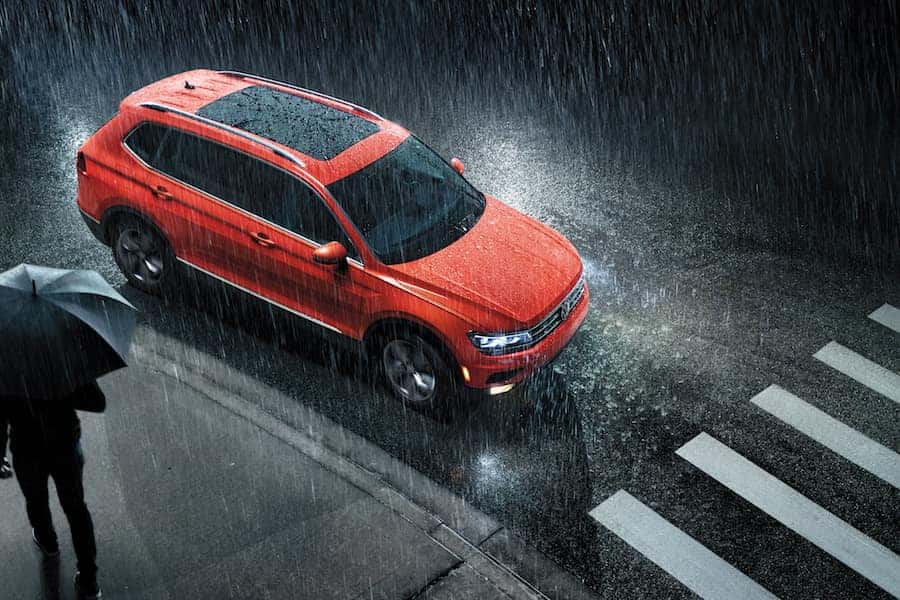 Plenty of vehicles today come with technology meant to keep you safe. Whether it's to aid you when changing lanes or help by picking up on other vehicles and objects when backing up, the safety features in the Volkswagen Tiguan will be there for you.
Tech Features
Technology has become ever-present in the latest vehicles on the road, from infotainment systems up front to DVD players in the back seat. Learn more about the Volkswagen Tiguan tech features and the benefits of tech in a car.
Stop by Speedcraft Volkswagen Today
When you visit Speedcraft Volkswagen to test drive the Volkswagen Tiguan, you'll be working with an experienced team of sales and financing experts here to help you. Explore Warwick, Providence, and Coventry from behind the wheel of this exciting offering from the VW family.